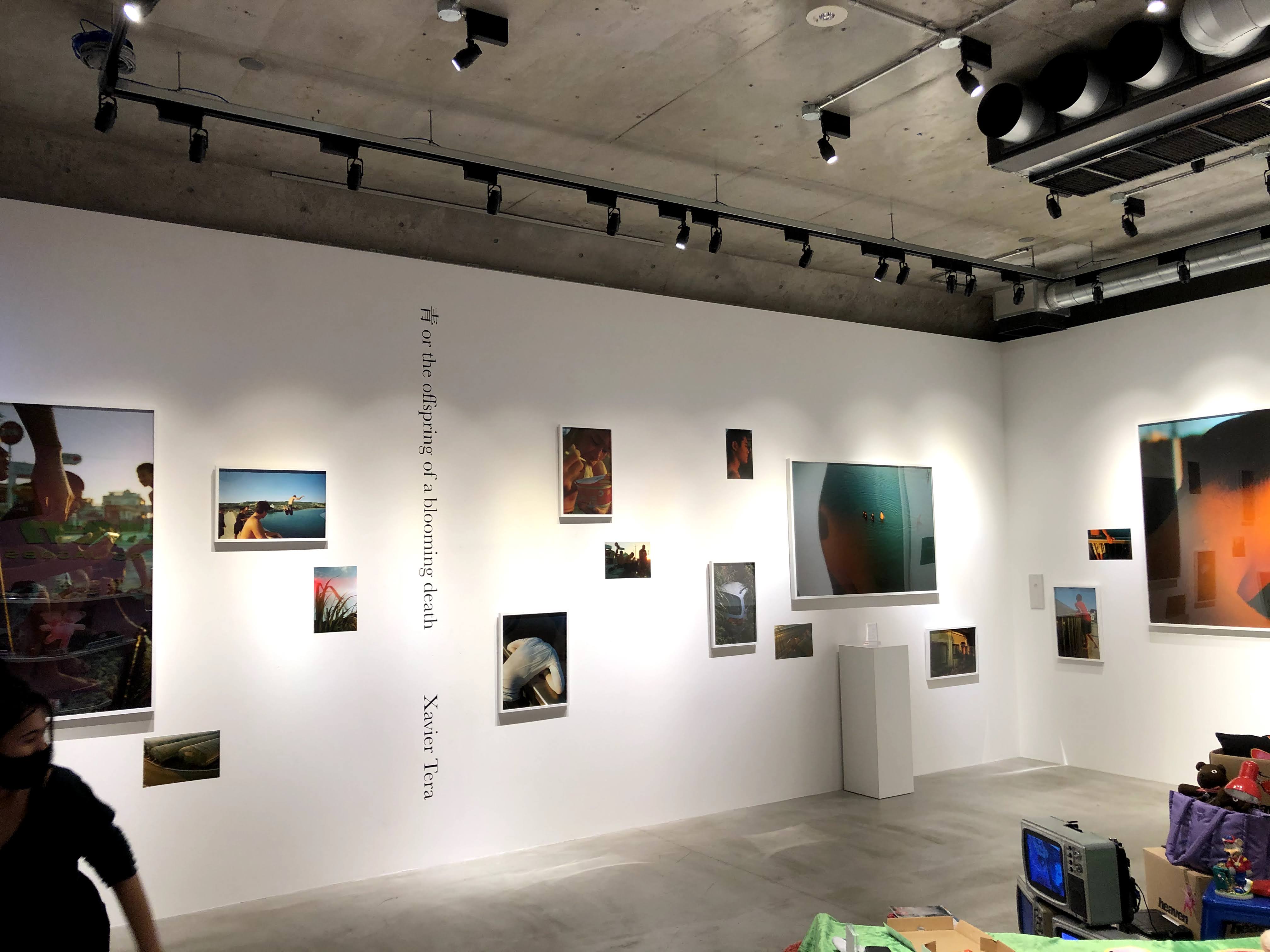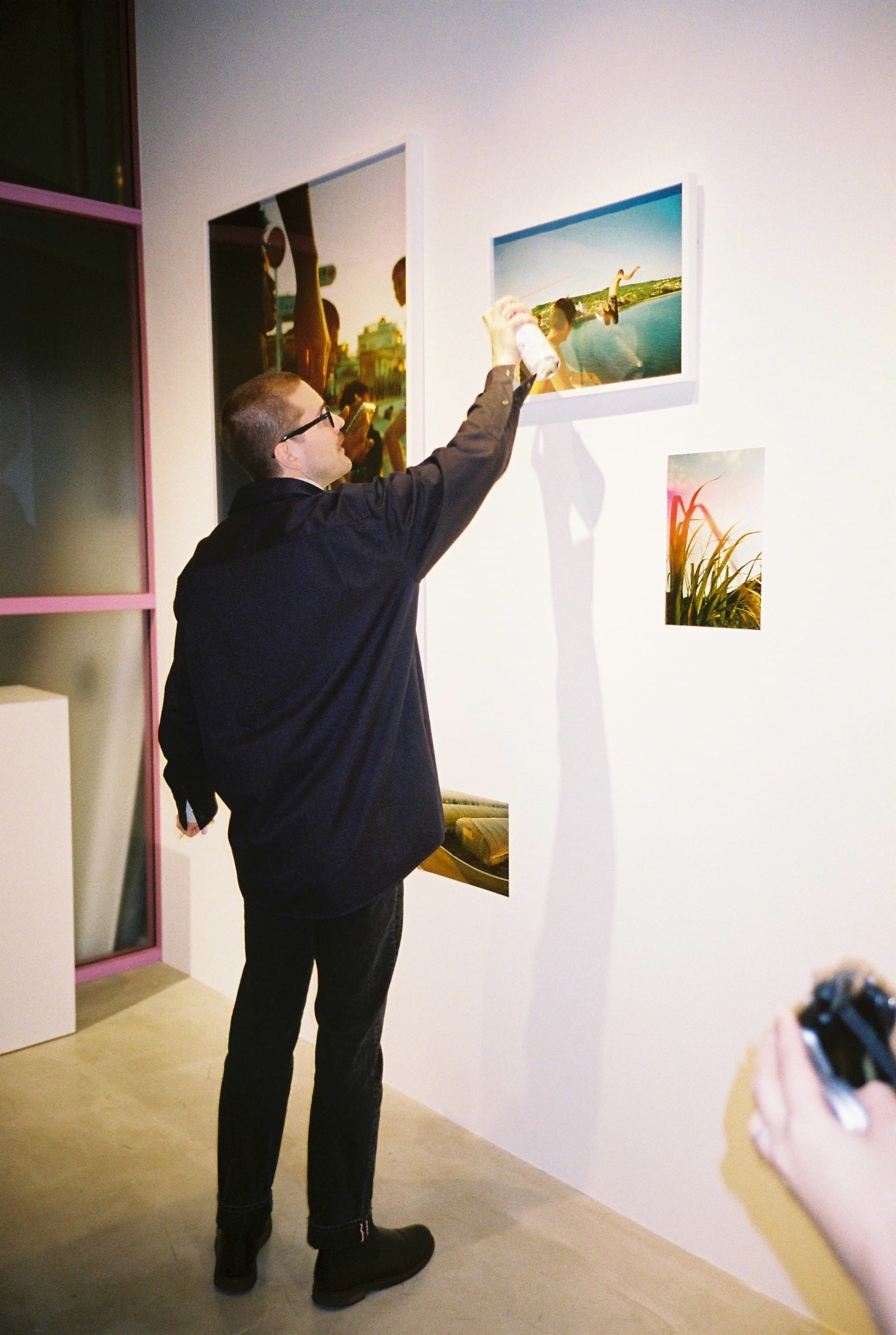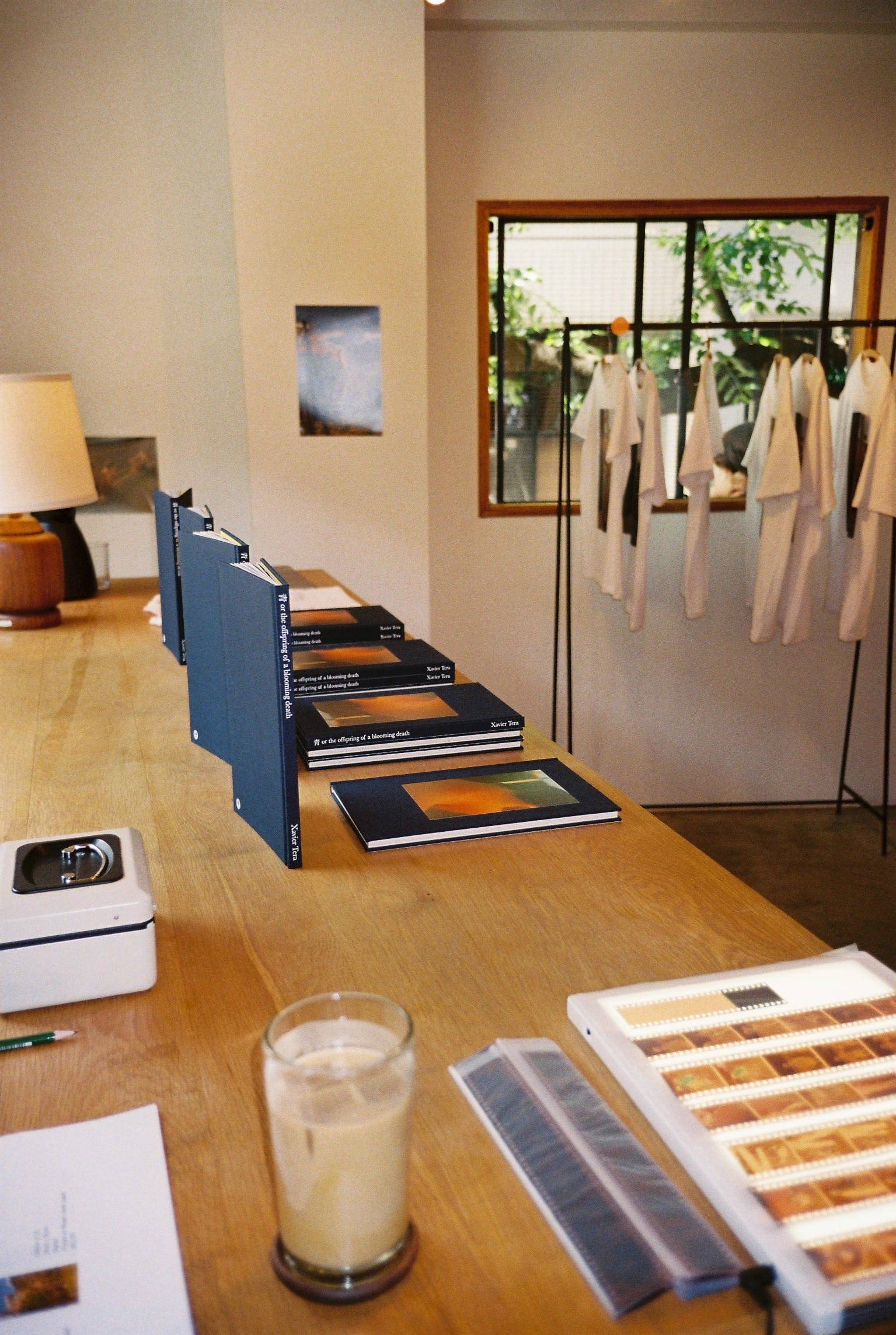 青 Exhibition(s)
2021
Where:
Bookmarc Tokyo
Paddler's Coffee, Tokyo
Client:
Xavier Tera & Twin Brains Films
Before
the book
was even printed, Xav was in talks with several galleries around Tokyo (and beyond!) about putting on an exhibition with the material.
The images' theme of eternally recurring youth were a great fit for Marc Jacobs'
Bookmarc Gallery
in Harajuku; likewise the space has high ceilings and plenty of foot traffic. We put together a meandering, high-drama environment with truly gigantic framed prints, supplemental texts, and maybe best of all—a chance to jawbone with Xav himself. Despite COVID, there was a great (masked and sanitized!) turnout to the opening and the whole 2-week run.
It was apropos that the location of our second outing, a weekend pop-up, was at
Paddler's Coffee
, as that's where we met up to review swatches and paper stocks several times during production of the book. In addition to books and prints, we added some tees for this location, with a big photo on front and a "mail order" style setup on the back. A more intimate installation, we kept the same meandering format but scaled it down to the warm interior.
For more on the book itself, go
here
.
You can buy it directly from
Xavier's shop
.